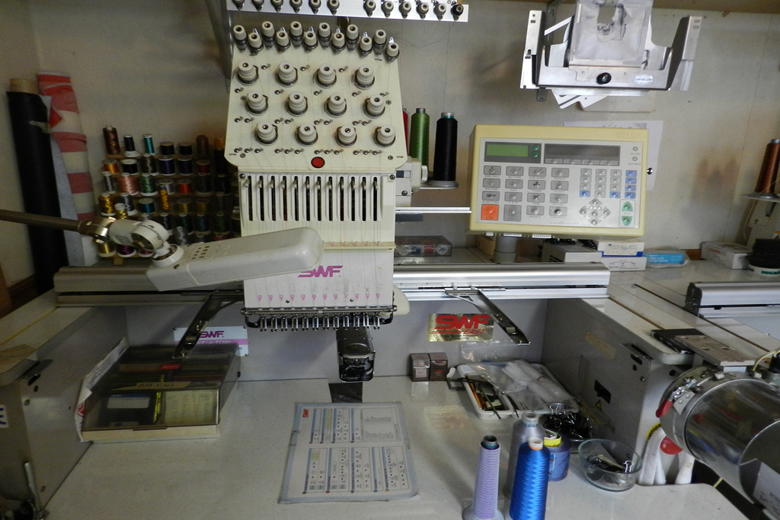 Are you a fan of embroidery and you like to do it on your own? You will need the best embroidery machine for this purpose. Generally, two types of machines are available, one is the sewing machine and the other one is the machine embroidery. Technology has gifted all of us with a wide variety in the embroidery machines. Whether you are doing a home embroidery business or you do it because you love it, picking the right machine will aid in your success.
Below, we have discussed different types of machines available along with their characteristics:
Single-headed machine
This machine is pretty much similar to traditional sewing machines, but it has a flat bed and the embroidery unit is removable. It is user-friendly and you can use it for doing embroidery work and stitching as well. They are also capable of producing the computerized design. As the name suggests, it comes with one head so you can just work with one needle, thread, and bobbin. When the machine is working, the needle stays still, but the embroidery arm moves according to the computerized design. You can easily get this machine from the local sewing machine shop. If you are tech savvy person and you know how to program the machine with the design, you will love working with this machine. The only problem with this type of machine is that if you are looking forward to create similar samples, it won't be making the same designs. You can only use it for doing embroidery on unstitched clothes.
Single head, multiple needle machine
This machine is best for the entrepreneurs or the hobbyists. It works with 4 to 10 needles and you can attach a different thread with each needle for producing the best designs. This machine is capable of completing the designs faster and with higher precision. There is no need for embroidery arm to run the machine. You can install additional hooping systems and you can even do embroidery on stitched clothes. Although it is expensive, but it will be worth the money because you can do lot more than just embroidery with this machine.
Which brand is the best?
You will come across different brands that are producing embroidery machines, but the one which is most admired is Brother. They have the machines which are an excellent blend of precision, value, and durability. Before you choose any model, make sure you pick the size of the embroidery work area and the type of built-in designs and fonts you will be working with.
Best Embroidery Machines
Some of the best embroidery machines included in the list are as follows:
Brother PE770 Embroidery Machine: This machine is best to use at home, business and in case you are a hobbyist. It is available with 136 different embroidery designs, 6 fonts and USB port which lets you access different patterns. The embroidery area is 5x7 inches and if you have to work on bigger projects, it is going to be best. It is quite easy to use. There is a touchable LCD screen from where you can adjust the size, choose the design, and rotate it. Within no time, the machine will start doing its work automatically. The unit works in a smooth way, smoother than you can imagine. You can make monograms for blankets, pillows, and T-shirts from this machine readily.
Brother PE500 Embroidery Machine: It is one of the affordable machines that come with the built-in design. It consists of 70 built-in designs, 5 fonts and 4x4 inch space for embroidery. With the LCD screen, you are going to have full control of the sewing machine. It also comes with USB port so you can keep on downloading additional patterns and designs and use them here.
Broker SE400 Embroidery Machine: This is the best machine for beginners. It is a sewing machine and an embroidery machine. It does not feature any built-in designs, but 5 fonts are available with 4x4 embroidery space. It is also operated through LCED screen. It further comes with 67 built-in stitches. It is best for crafting, sewing and embroidery projects.
In case you are using the best embroidery machine, it will become enjoyable for you to produce the best embroidery patterns.