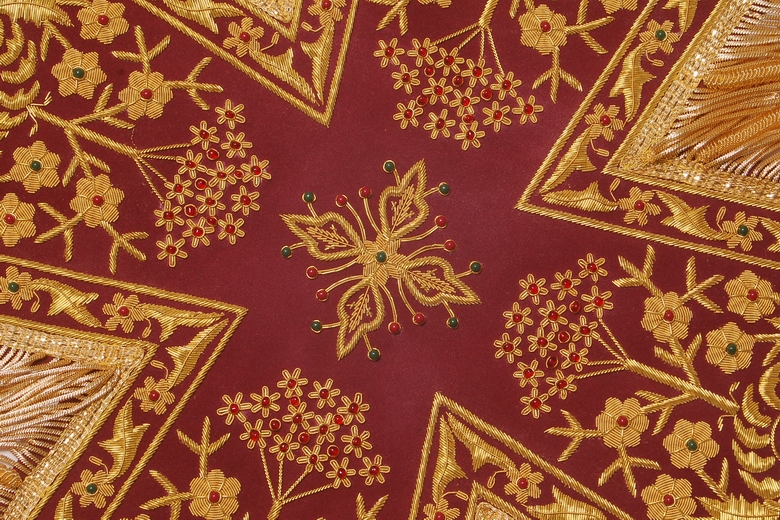 Learn Today How to Choose the Best Free Embroidery Designs
Nowadays embroider has become a trend amongst many people worldwide. Some individuals are only interested on this craft as an occasional hobby, while others end up making it a full time profession and a few make it a real lifetime passion.
Together with a massive increase on the number of enthusiasts avidly interested on embroidery design, there was also a significant rising number of websites offering thousands of free embroidery design options.
Although there are great free designs available on the internet, because of the overwhelming number of options, at most times it is very hard to find exactly what you need. And since it can be difficult to customize an embroidery design properly to stay exactly the way you want, at most times you will simply not get your perfect desired design.
However, even though the odds are not on your side when it comes to browsing through thousands of (low and high quality) embroidery design options, there are a few techniques you can use to get as close as possible from finding your ideal desired designs with maximum safety.
Before Getting Any Free Embroidery Designs Verify The Website Overall Integrity
When researching embroidery designs only access trust worthy blogs and online magazines. When you visit any website go directly to the archive page and see the overall history of the posts, verify if there is fresh content (verify how active the website is on a regular basis). Look for the "about" and "contact" pages and verify if there are valid ways to contact get in contact with the support team or the website owner.
Some websites will require you to sign up to their newsletters in order to have access to the free embroidery designs.
Avoid websites which have pirated / stolen designs. Be aware that this type of websites can end up inserting on the designs malwares to steal private data from your computer.
Examine the Embroidery Designs Quality
Just because a design is free it does not mean you should accept it to be low quality. There many high quality free embroidery designs online, sometimes it might be hard to find exactly what you want, but you will get what you want from time to time if you are persistent.
Make sure you check the quality of the designs before you start using them effectively. Some designs are uploaded without being tested, so it is better trying first to sew them before you start embroidering.
Do not fall in love with the beauty of a particular free design before making sure you will be able to use it, since some free designs may be not compatible with your type of fabric or equipment. And since you are choosing a free option, do no have high expectations, especially if the option you chose was not made by a professional digitizer.
Verify the Free Designs Compatibility with your Equipment
Realize that not all the free embroidery designs are made equal regarding format and size. This is the reason why you must first verify if the free designs you want are compatible with your embroidery software and hardware.
Notice that there are different embroidery hoop sizes other than the most commons 4"x4" and 5"x7", therefore be aware of which size you will download. Other important factor is that the majority of the embroidery machine manufacturers prefer a specific format of their own, therefore verify that too on selecting which design version you will download.
Do not Infringe the Copyright Rules
In case you do not want the headache of needing to deal with legal issues on the future, simply never infringe the copyright rulesdefined by the free embroidery designs creator. Make sure you read carefully all the terms provided. The majority of the websites which provide these designs only allow you to distribute or sell the free designs if you mention their brand as the creator of the designs you will use. Most copyright terms also do not allow any changes on the original design. Notice that even paid designs have also copyright terms. However, they usually are not as strict if compared with the free ones.
Be Careful with too much Information Requirements for Getting Access to the Free Embroidery Designs
With the immense number of websites offering free embroidery designs you need to be alert regarding the information requirements for accessing the free designs. Read the terms and conditions of the website you choose to download free designs from and verify cautiously which information they require from you to grant access for their materials. Never enter your credit card information to get "free things". No matter what reasons the website give to you.
One very safe way of getting free embroidery designs is through your supplies shop. If you are a regular customer of a certain shop, getting fresh new designs for free usually is not a problem. In case you do not visit any particular shop regularly, you might start considering purchasing sewing supplies from one specific shop in order to start getting embroidery designs for free. Although a local shop might be very limited in variety when compared with the internet, at least you know it is for sure 100% safe.
You can Stop Searching for the Perfect Free Embroidery Design Today
In case you need custom free embroidery designs made by professional digitizers and sewers (tested several times before release) you can simply contact us today. You will get exactly what you want safely, quickly and for free.