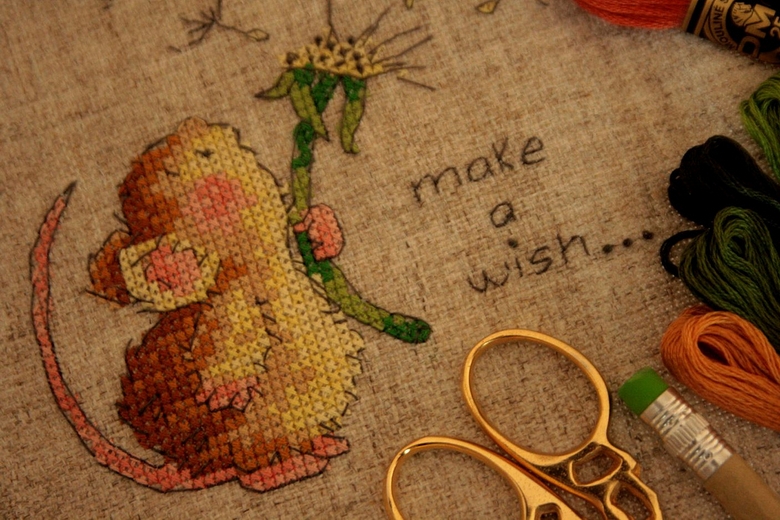 What you need to know about Cross Stitch Lits
Cross stitch kits are now available in the market and over the internet easily. While the designs look quite complicated to those who are just starting out, these kits can make things a lot easier and simpler. All you need to ensure is to get a kit that can give you good value for your money. The things that are included in the kit are:
Fabric Thread

Floss

Instructions

Needles

Chart

Beads

Charms

Thread card (Separate floss color)

Blending filament
Embellishment Kits
Embellished Kits are even more convenient as the design is already patched onto the fabric and you only have to get it appliqued on the material of your choice. Commonly, the kits that you buy for cross stitch patterns comprise of counted cross stitch. You'll have to procure a fabric to start stitching the design on it.
Patterns
Cross stitch patterns are available in the form of design charts, graphs and books. You can buy them all in bulk or get separate items- whatever suits you best. Also, if you're looking for some cool fabric for stitching, there are several catalogues online that you can order and browse through.
Many of us don't have the time or patience necessary to create masterpieces of cross stitching. That does not in any way undermine our love or appreciation for the intricate art. So what to do? You can make do with the work of cross stitchers from around the world by getting their ready to stitch kits.
Through these kits, you get to enjoy the complete cross stitch designs but with a lot less cost and overall effort. Also, the good bit is that somewhere an old lady, a single mom or a struggling student might be benefitting from the money you spent on buying the cross stitch kit that they made.
The following are some basic things to look for on a seller's description when buying a completed cross stitch.
Stamped or Counted Cross Stitch Patterns
Before you invest in a cross stitch pattern, you need to figure out some important details. Find out whether the pattern you are buying is stamped cross stitch or a counted cross stitch one. The telltale sign of a counted cross stitch pattern is that it comes in a grid format. You can stitch it on a piece of paper that is not marked. The stitching is an elaborate process of counting the number of squares on the fabric and then completing the design.
Cross Stitch Design
The next important decision that you need to make is about the kind of cross stitch design. You can either go for the handmade ones or the machine designed ones. The handmade ones cost more naturally because the labor and time involved in it. Also, the embroidery ones are neater and probably last longer. So, it all comes down to personal preferences.
Three Types of Fabric
Check whether the design is stitched on Evenweave, Linen or Aida Fabric. Aida refers to a fabric that has many tiny holes in its back where you can place a regular pattern of x-shaped stitches. Evenweave fabric is, as the name implies, a fabric with even weaves of threads that go in either directions. Linen has a rougher weave. Of all these types of fabric, Aida is the most resilient fabric and generally holds well after multiple washes.
Thread Count of the Fabric
Thread count of the fabric also plays an important role. Thread count refers to the number of stitches per fabric inch. Aida has 2-3 strands per fiber and the thread count ranges from 8 to 20 on an average. Also, the evenweave fabric is available in 22, 28 or 36 thread count.
Floss and Threads
Threads are a key component of the cross stitch kits. Two common types of threads are available all over the world- namely Anchor and DMC. The floss comes in a variety of colors and is of the highest quality. It is durable and fast colored. To make sure that the project looks uniform and even toned, it is better to go for a single brand of thread to complete the entire project. Also, embellishments can be added to improve the overall appeal of the design such as metallic threads and beads. However, while these increase the elegance and attraction of the design, they increase the overall cost of the design as well.