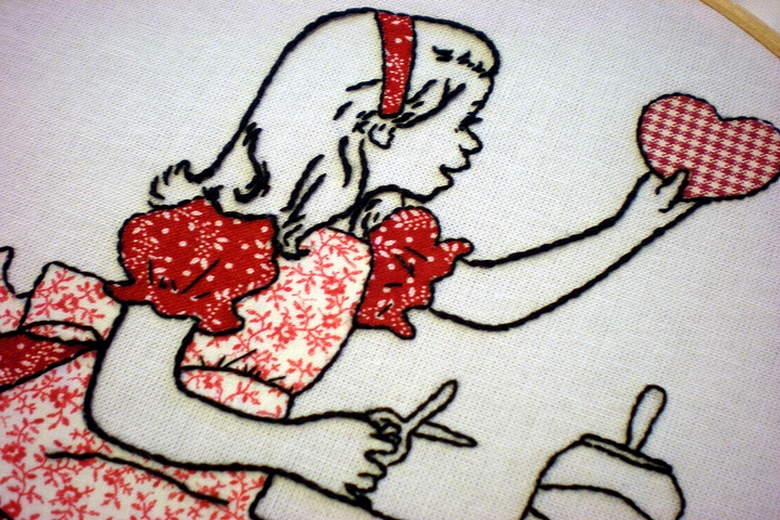 How to Get the Best Free Applique Designs Online
Designing for clothes and crafts is not as easy as it seems to be given that all of us are slumped with work and very little time for such hobbies. Like any other line of work, one needs a specific game plan and strategy to tackle it properly. This game plan covers the kind of work you want to do,choice of the perfect material, fabric, thread and tools to perform the take with perfection and last but not the least- a design that can guide you through the process without any mistakes. Embroideries like applique are not hard to perform if you have the right tools and guidelines. The next step is to choose the design and the material you want to make it with. Since applique designs are fabric patches in essence, the neatness and longevity of the design lies in the quality of the material and the thread. If you use dull colors and threadbare fabric, naturally, the end product will not look as attractive. You can make it look prettier and classier by using shiny fabrics like satin, sheer silk, organza, cotton or wool. The real talent lies in how well you are able to make the design and retain its neatness.
Application of Applique Designs
The applique could be performed in various different types of stitches such as cross stitches or Machine applique designs for free. Many people try to use the machine applique type of stitches because they are not only neat, but also done in a relatively shorter period of time. This kind of embroidery is very common all over the world and people often do it themselves or get it done by someone else for all kinds of gifts like baby gifts, cool bags, bed linens and comforters, food gifts and Christmas gifts etc. This not only makes the gift special but different from the rest of the standard run-of-the-mill gifts available in the market. Handmade Applique embroidery is a unique kind of embroidery that might demand time, patience and attention, but the end result is worth all the hard work. This embroidery has a huge range of options in style and design- both of which vary with the size of the designs and of course money. You can do the work anytime you want without the added hassle of having to pay someone else to do it for you or to use a machine. Handmade applique designs have the craftiness and antiquity about them that designs made by machine don't have. This allows the maker to use all sort of techniques and designs to make the best of the gifts especially if it is for someone special or very close to your heart.
Issue with Applique Embroidery Designs:
The issue with free applique designs is that they are not all easy to make especially for those who do not have much experience with applique embroidery. The technique used for all applique designs is basically the same but the difference comes in the form of stitch work you want to do on it that will appeal to the design you choose and make it prettier. There are various ideas for free applique designs available online that can guide you towards the kind of design you should choose for a particular gift. There are different kinds of designs available that range from cute to intricate and intriguing. So if you have a particular idea of what you want to make but don't have the design in mind then you can get the help from such free designs online. You can always improvise by channeling in some imagination, a bit of color and a dash of inspiration taken from online designs. The end product is bound to be mesmerizing.
How to Get Started
Applique designs are one of the most impressive designs in the worldwide market of embroidery. It is used in all sorts of arts and crafts stuff that range from interior décor to dresses, handbags and accessories etc. To make an applique design that will set off the standard of whatever it is you are using it for is not easy to come by even if you are master of applique embroidery. To get the perfect design for your gift etc. you need to have the basic idea of where it is going to be used. You need to be sure about whether you will want to use it as a ladies bag, the sofa cushion or a blanket for the baby etc. You need to make sure that the medium you are using for the embroidery is right, the material of thread and fabric is not soft enough to appear stretched or too thin to make the design appear lanky. If you don't know what the perfect material is then you need to ask for guidance from a professional. But if you are lacking in the design and imagination department then you can get some assistance from free applique design.