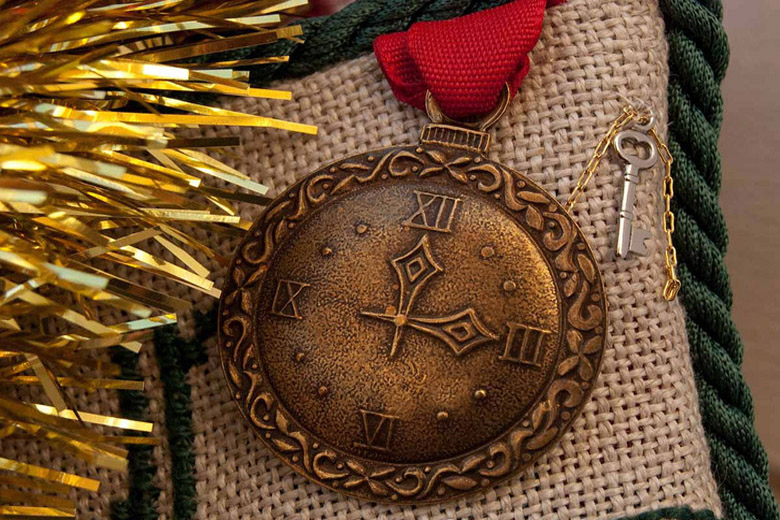 Cross stitch is one of the most popular needlecraft because it allow crafters to make both random deign and guided designs. The cross stitch is executed on pre-woven fabric to increase its attraction. A nice design of cross stitch with appropriate color can increase the beauty of cloth to several times. Cross stitching can be done cloths for all purposes. People use cross stitch bed sheets, dresses, curtains, etc. Some people frame the cross stitch artifacts to hang them on the walls. Due to modernization and globalization of fashion people don't wear this kind of stuff on regular basis. In some regions like Northern Asia and Ukraine, people still use cross stitch wearable on a regular basis. In countries like USA and UK cross stitch Christmas stockings are more popular. Events like Christmas allow people to try new things and you should not hold yourself too. This Christmas try the suit with cross stitch embroidery and you will surely love it. There are lots of different styles and patterns for cross stitching and it is slightly tricky to get the best pattern. Some tips to get best patterns of cross stitching are listed here that you must know to make your shopping experience delightful.
Assess the Degree of Difficulty
The quality of cross stitch is based on the complexity of the pattern. You should count the number of colors used in the pattern to evaluate the complexity level of that pattern. It is very hard to cross stitch a design with more than four colors. Cross stitching with the threads of two to three colors is relatively easy. The next thing you should look is the gap between the threads of the pattern. The pattern with large gaps between threads usually comes at low prices and they don't look very attractive. To be more accurate, you can count the number of threads in one inch. The number of threads ranges from eleven to forty. The higher number of threads in one inch means higher quality. You may need a magnifying glass to count the exact number of threads, but it is a very authentic way to judge the right price of the cross stitch embroidery.
Stamped Pattern
Some companies use stamped pattern on fabrics because they are relatively easy to make and even beginners can do this work. They are relatively low in cost and look exactly like the netted cross stitch pattern, but they don't last very long. If you are looking forward to wearing a cross stitch dress only for few occasions then you can certainly go for the stamped pattern otherwise go for the netted one.
Color Combination
The cross stitch Christmas stockings are full of colorful patterns. For young girls, it is recommended to get the pattern with contrast colors because they give an alive look. Housewives and mothers can select the color combination according to their age and nature. For color, it is good to go with natural instinct but don't pick any funny color because they may work for jeans and purses, but they don't work with sophisticated embroidery work.
Individual Pattern and Kits
Lots of online stores sell individual patterns which you can stitch on your dress or any other cloth. It is much better choice for those people who have the limited budget or already have a large number of plain clothes. It is not difficult to stitch them, but the selection of the right place for stitching is the tricky thing. You can also buy the cross stitch kit to make patterns at your home. You can make small flowers very easy with those kits.
All these tips can help you to get the best pattern out of cross stitch Christmas stockings. It is not the rocket science, but a wrong selection can ruin the event for you. A good cross stitch design on a dress can augment the beauty of the dress and it will make you more confident. At the same time, a wrong pattern can make you look weird and you may lose your confidence. So, keep above mentioned point in mind and you will never regret your selection of cross stitch embroidery.