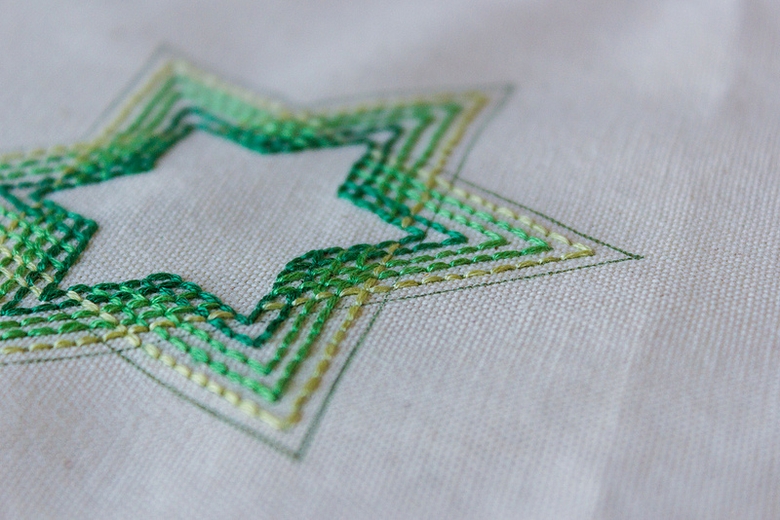 Tips on How to Embroider
Many men and women learn how to do embroidery at very early stages of their lives and soon find the craft to be a lifelong love. Once you've mastered the trade, you can also teach other people and help transfer the tips and tricks that you may have acquired from your grandparents, neighbors and fellow embroiderers.
People can pick up the love for embroidery from small things such as soft toys given to them by their grandparents in their childhood, crochet lace used to cover teapots and other delicate items. If you have a grandmother who has love for embroidery, this is a golden opportunity for you to rummage through her collection and come across fantastic fabric for sewing.
For those who aren't that lucky to have a loved one who can teach them this amazing art, there are several online blogs and websites that can provide amazing tips and tricks to guide you on various techniques and stitches.
Research on some good Machine Dealer
Regardless of whether you're an experienced or novice embroiderer, it is crucial that you pick on the best machine dealer within your budget range. Also, the dealer must be a tech savvy person who knows the ins and outs of the machine. Plus, a good machine dealer is likely to be your personal cheerleader where you can get countless new encouraging ideas, tips and tricks.
Take Online Classes
Online classes, videos and tutorials can help you improve your skills and get you the additional support that you need to advance in the art. Also, there are machine dealers who offer new and enhanced courses regularly. These courses will not only reinforce your present skills but also take them to the next level of detailing and finesse.
If you're wondering how to embroider, this is the perfect beginning for you because online classes for embroidery have great potential when it comes to building your repertoire as an embroiderer. You can stay at home and create magnificent handmade tote bags, whimsical tie and dye shirts as well as quilts.
For all the technical issues about the machine, needles, spools, hoops, threads and software, there are many good online forums that offer detailed information on troubleshooting. They sport fantastic help pages on their websites from where you can get information and seek advice from the experts as well.
Do your Homework on your Embroidery Machine
Read the manual and other help material that may have come attached to your embroidery machine. If you've bought a refurbished machine, there are many online forums that can provide all the help you need.
Embroidery Magazines
To stay up to date to the latest designs and trends in the embroidery world, you can subscribe to some good magazines online and get inspiration for any projects that you may have got going. Also, you can learn a lot about threads, stabilizers and needles from these magazines. Some of these magazines are available online for instant downloading at subsidized prices. Plus, many publishers offer discounts on past volumes of the magazines so you can benefit from them as well.
Social Media and Internet
The World Wide Web is a vortex of information on every subject imaginable and embroidery is no different. For those who need help to embroider, there are many websites that sell designs, provide free online courses and sell supplies. Also, there are several successful bloggers who can help you out in this regard as well.
E-books and Newsletters
It takes very little effort to sign up for a newsletter from a good embroidery related website. Once you've registered your email address with them, you will be getting the most interesting e-books, booklets and brochures on all things embroidery. Also, these e-books are easy to download and are available in PDF format for convenient reading.
Keep Notes on Embroidery
As they say, the devil is in the details so while you're on a quest for good resources on embroidery, it is important to keep track of your valuable findings. So, keep a journal on your research. You can keep a note of what works and what doesn't, the new things you try and all about the different projects, designs, knots and stitches that you try out.
Schedule a Fixed Time for Sewing and Stitching
Learning how to embroider requires cumulative effort because the more you practice, the better your work will be. So, make sure to spend a fixed number of minutes on it every day. It could be thirty minutes to two hours or more depending on the kind of schedule you keep, your work hours and other variables.