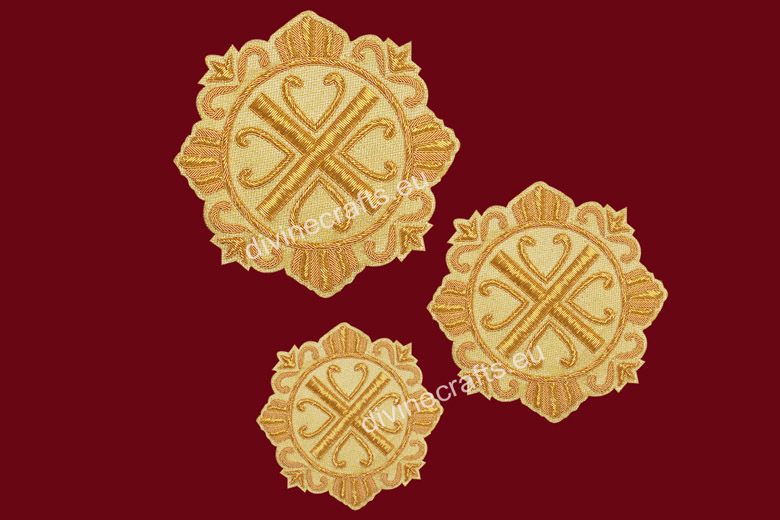 Who does not love embroidery? Everyone from grown women to school kids loves it because It makes the clothing article stylish, elegant and beautiful. For kids, it is mostly iron on embroidered letters that make them excited. There are lots of benefits of these embroider letters. First of all, they last longer than other monograms and they give enough elegant vibe to be used on adults clothing material. There are different kinds of embroidery techniques and materials, therefore, the price range of these monograms is fairly broad. There are some important points that can save you some money while purchasing these iron-on letters, some of that point are listed here.
The Cost Embroidered Letters
The cost of embroidered monograms is majorly depended on its size and thread quality. You can get a simple monogram of 2 inches as low as 150 cents, but it is not the standard price. It is slightly cheaper to get the complete set of all alphabets and ten numeric letters. The way of ironing the embroidered letters is same as other iron on monograms, but you have to iron these embroidered letters more gently because of their greater bulge. The standard way of ironing the iron on patches starts with the cleaning of fabric to remove stain and dust particles. Slowly iron the monogram. The heat level should be according to the nature and quality of the fabric. Since embroiled letters are thick and it is difficult to iron them from the so it will be better to iron them from the back side of the cloth. First place the patch on the cloth and iron it from front, just to make sure it does not slip. Then, flip the cloth and iron it slowly for a reasonable time.
Buy Them Online
The best way to get them is through online stores. There are lots of benefits of online shopping. Firstly you can get your product without stepping out of your living room. Online stores have more variety of small products like embroidered letters. You can search a large number of items in less as compared to traditional way of shopping. Online stores offer special discounts on various occasions that you can utilize to get your desired products. You can also compare the prices easily. But you have to take some safety measures too because there are lots of unauthentic online stores that can ruin your online shopping experience. It is recommended to buy stuff like iron-on letters from those stores that your friends and family members have already tested successfully.
Borders are Crucial
Before finalizing the purchase of iron on embroidered letters, it is important to check their borders. The main reason to check the borders is to find out whether the letters have enough space for sewing them. Sometimes ironing the letters don't work effectively due to human error, quality of monograms and nature of the fabric. In that case, the sewing of letters is the best option but it is not possible if the letters don't have enough space for sewing.
Color Combination
Embroidered letters come in a very wide range of colors. If you have light colored cloth and you want the letter to be prominent then dark colored letter will do the job. Multiple colored letters look good on kids' cloths as they blend very beautifully on kids' shirts. Before buying the embroidered letters, make sure to check the quality of strands because if the strands are colored after their production then it will loss the brightness just after few washes. You can check the stability of color from the hardness of stands. High quality strands are relatively soft; you can take a high quality embroidered letter with you to test the quality. You can do this activity only when you are shopping from a physical store. Online shopping does not provide this facility; in this case you have to trust the merchandiser.
These tips can help you get high-quality iron on letters for your loved ones. When it comes to the embroidered letters, it is all about simplicity and elegance. Use them on your favorite clothing items and make them more special without putting too much effort.