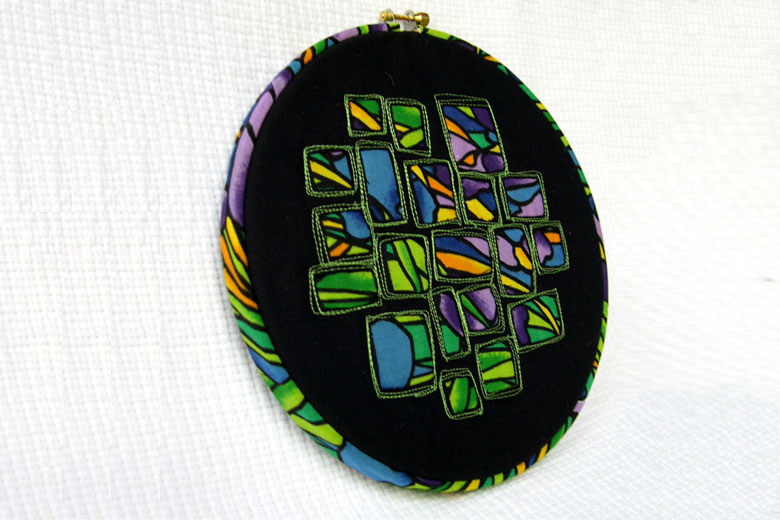 Every newbie wants to be sure the embroidery projects he starts is accomplished beautifully. It will be impossible to have perfect results at the beginning which is exactly why you will find the free machine embroidery patterns to your rescue. It is easy to find a variety of machine embroidery patterns for different types of projects. They are available in such a form which makes it easy for the machine to read. Shopping for these patterns is a major task itself. Although they are available for free, but you still have to consider many things. Read further to learn what they are:
Choosing the patterns
Of course, you will find a large variety in patterns, but the final selection totally depends on your taste. It is important that you keep the basic considerations in mind for this project. If you have plans of changing the dimension of the pattern, then carefully analyze and make sure you can do such an experiment without ruining the overall design.
Look into the Theme
You will come across tons of patterns according to the theme. For example, if you are making a project for kids, it is easy to come across cartoon patterns. It is easier to search on the basis of theme because this can limit down the choices.
Find the Specialty Patterns
There are tons of specialty patterns available which you can use with the embroidery machines. If you are looking forward to adding special effects to the embroidery, then these patterns would serve the purpose perfectly. You have to pay attention to the threads and the fabric used for the pattern in that case. Here are some of the options in the specialty patterns:
Redwork: These patterns use red thread for making the designs. They are commonly made on cream and white fabrics. The designs are intricate and the patterns are thin.
Whitework: These patterns are created from white flosses and they have the French knots and clusters.
Lacework: These are intricate patches of applique which are produced on cotton or linen. You won't have to stitch them, they are too delicate so it can be easy to handle them through hot glue.
Embossed designs: These are patterns have letters, figures, and symbols. They look great on the heavyweight fabrics.
We come to the conclusion that patterns are plenty, it is all up to you what kind of embroidery pattern you choose according to the project. Don't fool yourself by thinking these patterns are available for the beginners only, even professionals can use them to make the embroidery project even more beautiful. The key lies in choosing the ones that have premium designs and thread work. If the thread work is not neat, then it can ruin the whole quality of the project on which you will eventually stitch the pattern. Some people have the view that the free machine embroidery patterns are not good enough in terms of designs and quality. That's not true, if you search for them properly, you will land on the best ones.
Tips to Follow When Using Embroidery Patterns
If you want to build new skills while working with the patterns, the best way is to start small. Break down the complicated components of the task into easy chunks. In this way, it will become easier for you to organize things and even if some challenges lie ahead you, there won't be anything to worry about. This is one simple approach that many designers don't follow.

When you are working with embroidery patterns, patience is virtue my friend. You will have to take it easy because in the beginning, it is going to be a series of trial and error. Great designs take time so even if you mess up a little in the beginning that is ok. Just be patient.

Always remember that learning is a cumulative process. The more projects you work on, the better you will become. That's why it is said practice makes you perfect. So, don't worry if you are not getting wonderful results in the beginning.
You will indeed enjoy working with embroidery patterns and if you handle things the right way, every project will become a success.