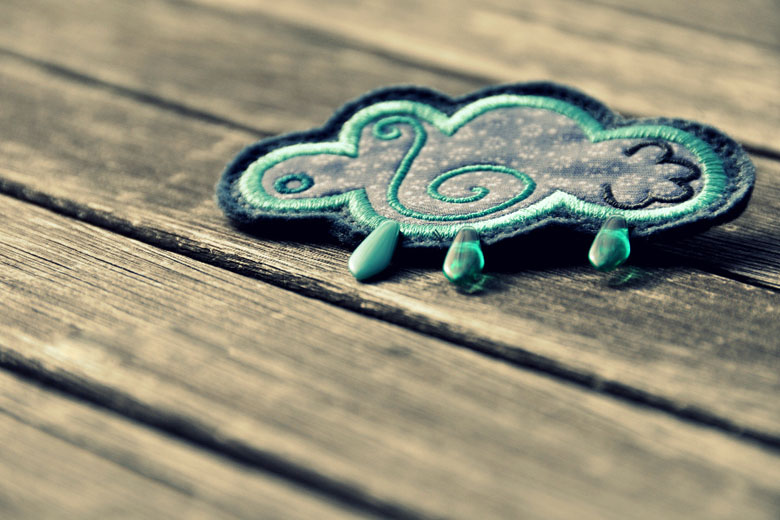 Earlier People feel hesitation makes their own dresses; they feel it's a very hectic and troublesome job, but after the arrival of appliqué, trims, ribbons, buttons and many another kind of this stuff it is very convenient for people to make their own dresses and give the design what they want to wear with the help of these stuff. Nowadays markets are flooded with these types of designs that make our life simple and easier. Embroidery appliqué designs are widely used; it's a good idea to give your dress a designer look, this method is considered fast and fun that is helpful to give your simple dress a new embroidery look. Most of the people don't want to wear heavy dresses that are full of embroidery design so for that type of people these simple but elegant embroidery appliqué designs are highly recommended, embroidery appliques can be applied on different types of fabrics with different types of patterns design.
It's a modern way to decorate your apparel with the help of appliqué and other material that is widely used nowadays. Now here we are going to explain how you can make your dress designer dress with the help of embroidery appliqué designs.
How to make embroidery appliqué designs
Here we are giving you the idea how you can make embroidery appliqué designs at home, there are following steps that you guys have to follow to give your dress stunning look.
Step # 1: First thing you have to do is to choose the best fabric that you want to wear; it's your time to choose the fabric that you like the most and that you think it will definitely enhance your beauty power and give your dress a designer wear dress.
Step # 2: Here we come to the step where we are going to create our embroidery appliqué design, most of the appliqué design created with the help 3 types of stitches, included placement, and tack down and outline stitches. Now place the appliqué materialin the embroidery circle and with the help of placement stitch, stitched top of the appliqué material, after this it's time to use your second stitch that is tack down and last stitch will be the outline stitch to enclose the fabric from edges.
So with the help of these steps you can also make your dresses unique and attractive, but thing to remember is it's not compulsory you always need three types of stitches for the creation of appliqué designs, sometimes we only need placement stitches and tack down stitches and there is no need for outline stitch or the opposite case we only need one outline stitch in that type of scenario what we do is to go back and repeat the placement stitch to give secure look to the outline stitch. Last but the least thing is to remember while making your embroidery appliqué design is you can choose three different colors for three stitches your machine will easily stop when it's time to the next stitch and give you the time to trim your fabric before the next stitch is sewn.
Why to wear these Embroidery Applique Designs
Now the question is that when there are plenty of designs available in the market, why you must wear these designs. Well, the reason is that the clothes that comes with such embroidery looks pretty attractive. These clothes are eye catching and no matter who is wearing these, she will surely catch the eye of everyone. Almost everyone loves to wears with such design.
Moreover, this type of embroidery can be done on clothes of children from all age groups. No matter whether it is a child, a teenager, a youngster, an adult, a mature person or whoever it is, if she is wearing embroidery appliqué design, she will look pretty.
Another advantage of having such clothes is that you can wear it for any occasion. You can use these clothes for multiple occasions like wedding, party, concerts etc. It is considered as an appropriate dressing for both formal and informal occasions. So step out into the market and buy the clothes with this design.