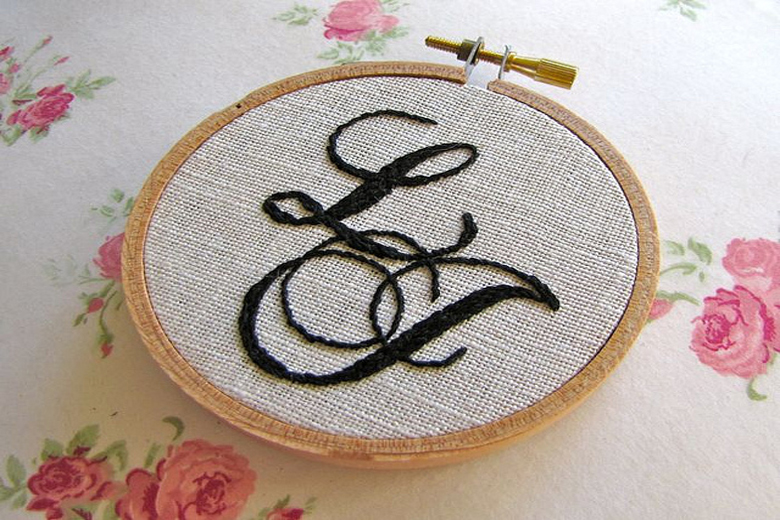 If you are looking for the embroidery monogram fonts, you will be amazed to see the variety that is available these days. You will find fonts related to every occasion. Technically, one can use any type of font for making the monograms. Among the many options, you will find those that have been specially directed for a specific purpose. In case you do not know, monograms are the large and decorative letters which are meant for personalizing different designs. They can be used for creating the most elegant wedding invitations, stationary, business cards, silhouettes, and brochures. You simply need the templates and then you are ready to go.
Take a look at the list of the best monogram fonts that are available widely these days:
Apex Lake
Itconsists of alphabets which have been adorned with ornaments, but the readability is great. You will see Victorian touches there and each letter is double framed. If you are looking for a clean design, you will love these fonts.
TrajanusBricks
If you don't want to the design to look all like 17th century design, you can go for TrajanusBricks. The style is a combination of modern and geometric fonts that are available in 2 variants. If you choose the lowercase characters, they do not have a border around. You can make them eye-catching with uppercase.
FreeMonogram
It might not support all characteristics, but it goods look because it is classical. You can get the design on the pillow or any wedding invitation.
Square caps
They do not come with much glyphs, but they look impressive when you use them in uppercase. The background is illustrated and when you pay a closer look, then you will see they come with a lot of details. It is the kind of font that is found in books of fairy tales.
Henry Morgan hand
The font is simple, but it looks great because of the swashes and curlicues which makes it a lot readable. It appears as if the font is handwritten, but the handwriting is classier.
Freebooter script
The font has elaborated swashes which make it look even more gorgeous than what traditionally the monogram font is like. It supports extended characters and everything is readable.
Exmouth
This is another famous monogram font having the slanted side which is a combination of thick and thin lines.
Little lord fontleory
It is mostly used in the DIY circles because of their outline effect. It is easy to transfer the font on textile for the purpose of embroidery. If you want something retro, then you can use it on the digital documents as well.
Sortefax
This is one of the most loved fonts among the designersbecause it supports a wide set of characters and it is available in charming styles. You will see thick strokes and thin swashes.
Sail
It is appealing and readable and loved for simplicity. It is best for monograms so you are going to love them while working with embroidery.
You can use these fonts on making designs on just about any type of fabric whether you are making pillows, luxury blankets, Towels, baby clothes and more. After choosing the monogram font, you are free to customize the design. This is easy, all you have to do is choose a different base fabric and alter the colors in the pattern to make a contrast. In this way, the project will be customized even if you have chosen any of the above mentioned fonts. Apartfrom them, you will find plenty of other fronts. Some of the fronts are designed with the ornate frames that have elegant focal point. You can create the frames through applique or fill stitching. Frames help in boosting the monogram front, but the condition is it must be large and single. If there is room, you can even add 3 to 4 lettered monograms and fill it with appliqué work or plain fill stitching. You will find plenty of frames, all you need to do is choose the best embroidery monogram fonts so that you can move ahead with theprojectdesign. Then, you are just supposed to do what needs to be done in any regular embroideryproject.