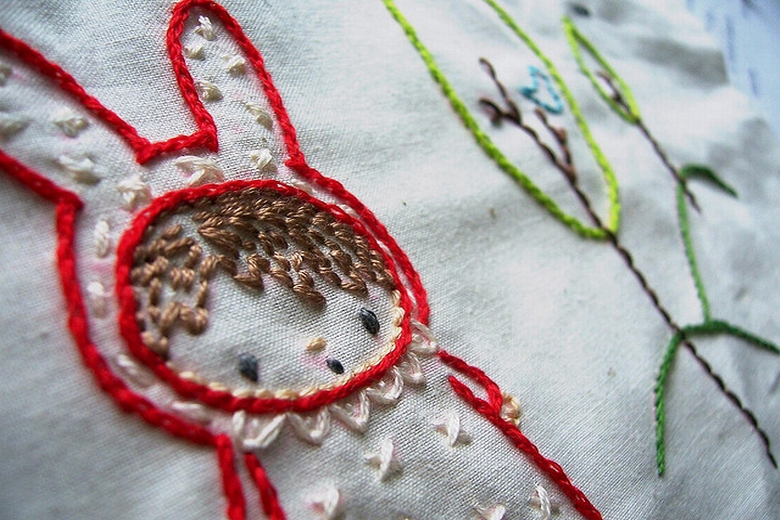 Find out all about Cross stitch patterns
Cross stitch is one of the most intricate and distinguished forms of embroidery that is used by people all over the world for clothing and ornamental Afghans for couches, tables, wall designs etc. It is basically a form of embroidery that is done by making stitches in the shape of a cross X. These stiches are then extended to form beautiful designs for dresses and decorative clothes used by interior designs to initiate a sense of culture in the house. Many people use cross stitch pattern as a means of income because it allows them to make a variety of items that people of different financial statuses can afford.
Various styles in which cross stitch pattern is used
There is a huge variety of styles in which cross stitch pattern can be used. These include knitting, embroidery, crafting, needlepoint, Crochet, Tatting and punch needle etc. Many schools teach the basics of these cross stitch patterns that avid knitters can then use to craft different colored patterns for different ornamental fabrics such as sofa covers and curtains. These schools, blogs or online websites also help in understanding the use of accessories and tools that help facilitate in knitting the threads for different kinds of crafting, embroidery or stitch works.
The Choice of Cloth
When you are planning on doing cross stitch pattern, you need to make sure to select the fabric that is able to enhance and bring about your cross stitch pattern to its best effect. The choice of fabric can actually bring your cross stitch pattern to life and make it stand out. You should select the fabric depending on the type of work you are planning to do. For example if you are planning to make a dress with cross stitch work on it, you need to choose a silk dress or something equally light and breezy. Similarly if you want to make an afghan for your sofa or coffee table or wall decoration, you need a heavy fabric that can support the bold outlines of cross stitch patterns, diamantes and sequins on it. The colors of these cloths should run fluidly with the color of the thread you are using for your design. If you want the color of these designs to contrast or run in to one another to create a watery effect then it is all up to you and the kind of work you want to get in the end.
Threads used for Cross Stitch
Patterns made in cross stitch are used in crafty bracelets, bands as well as in embroidery of various kinds and styles but is the thread used in making bands the same as the thread used in embroidery? No it is most certainly not. Bands and bracelets are made of woolen rope threads that are strong and are available in a variety of colors that make the bracelets bright and cheery. The material is strong enough to sustain years of use. Similarly the thread used in embroidery is different. It is delicate, simple but strong enough to hold the knots made in the cloth. These threads can be silken, cotton or lamb's wool depending upon the texture you want to give to the fabric. The designs can be abstract, floral, some writing depending upon the image you have in mind.
Different Tools used in Knitting Cross Stitch
The tools used for making these patterns are pretty much the same ones that are used for the making of crafts but sometimes you need to improvise depending upon the need of the material or the thread. Some of the most common tools for embroidery are tracing paper, transfer pen and transfer pencil. For bobbins and accessories bobbin winder, cardboard bobbins and horse head bobbins or plastic bobbinsare readily available in the market. Scissors and needles are the most crucial tools that are used in making cross stitch pattern so it is not considered as a tool but a necessity. You need to make sure that you have the right length of the needle because this determines the neatness of the design and also ensures durability and longevity of the fabric. For more information on this interesting art, you can go online and research. There are many good hobby sites that can help you out.