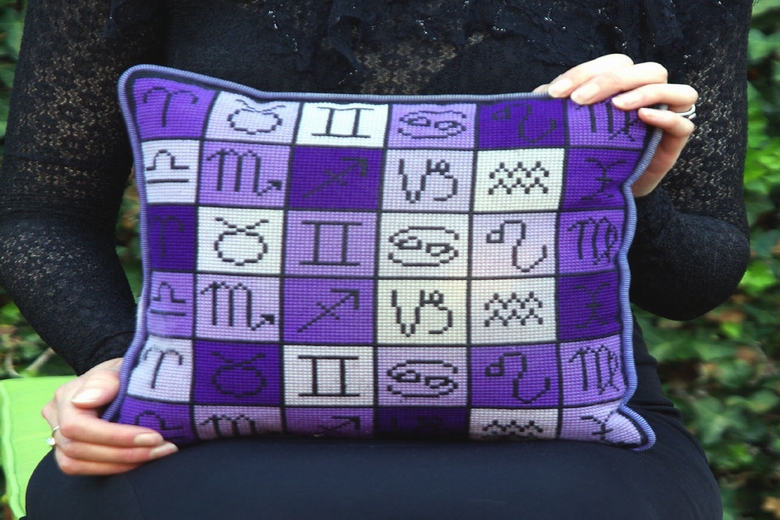 Embroidery is the ancient décor pattern for the fabric. Women love to decorate household items, different fabrics, and their dresses with embroidery. It is a fashion that is common over all in the world. Woman's favorite pastime, that not only is artistic but yields beautiful outcomes. Embroidery work is famous in Asia, Europe, eastern & central Europe. There are huge kinds of embroidery work and one from that unique art is cross stitch.
Cross stitch is the thread work in which 'X-shape' stitches are made in the form of a tiled pattern. These patterns are intended in the form of a picture. It is mostly stitched on an even weave like fabric because the stitcher has to count the thread in every direction. This is mainly to accomplish the task in an organized and uniform way. Design's size and appearance is counted so that there is perfection in embroidery. This is termed as counted cross stitch.
Fabric involved:
Many types of fabrics are used for making these designs but most generally, linen, Aida, evenweave and mixed fabric. Term evenweave depicts the idea of the same number of threads that are even horizontally and vertically. This fabric technically means an equal number of threads from top to bottom & left to right. Fabrics usually are categorized as threads per inch, it is called count i.e. Aida fabric range is 11 to 40 count. For ease of stitching, two threads are group together. Cross stitched fabrics yield gridded pattern and only count fabrics are used for this purpose. Finished stitching size level is dependent upon the count of stitches.
Originally, fabric boarders were designed by using the cross stitch. Famous items on which this embroidery was implemented were the tablecloth, doilies, dishcloths, and household linen. With the recent development, everything has revolutionized with science. This trend is increasingly popular in many UK areas. To make the task simple, various counted cross stitch kits are available in the market.
These kits provide a beautiful and quick solution to go with the hobby. Simple equipment needed for embroidery is a thread, needle, frame, and fabric. To produce a symmetrical image, weft, and warp fabric threads are patterned evenly. Sewing and crafting are interrelated tasks. Young girls are particularly involved in many regions of the world.
Go in versatility:
There is an enormous variety of counted cross stitch kits, some are being discussed here. Each is designed according to the event. For instance, Santa's arrival counted cross stitch kit. It is a Christmas theme kit that contains, presorted wool yarn, Aida fabric, metallic or cotton thread, needle, personalizing alphabets, and felt for backing. It is best to add a festive cheer to the event. It features Santa and Animal friends, perfect stacking and to stash presents. The yarn is meant to make a hanging loop.
Balloon glow cross stitch contains thread sorter and cotton thread. Needle and Ivory cloth is present in a kit. It is 16 x 12'' in its dimensions. There is always an instruction guide in each kit that helps greatly to new beginners.
Snowman with tree decoration type of cross stitch looks very unique and fabulous. It features a smiley snowman that is in the winter scene. It is a décor of White Aida fabric of 18 counts of 13 x 20'' in size, with metallic thread, needle, alphabets and all other materials. This cross stitch design can be framed into wall décor accent.
Counted cross stitch kit in Nature's paradise design that depicts the art work of a famous painter. He is a painter of light. It contains 16 –count ivory Aida cotton cloth, cotton floss, chart, needle, thread, and instruction pack. Some guidelines that are quite easy to follow are available to go with.
Another counted cross stitch kit with a New and unique design of cardinals on a sled. It is super for a bedroom décor. It contains Aida cloth, the cotton thread that is pre-sorted needle and guide instruction.
A design for Noah's ark birth is available in counted cross stitch kit. It is very soft colors, sweet sentiments, and delicate design. Lakeside village is a very refreshing design that yields gorgeous images. It features easy guidelines that contain half stitch usage to come across the finer details plus very realistic shadows.