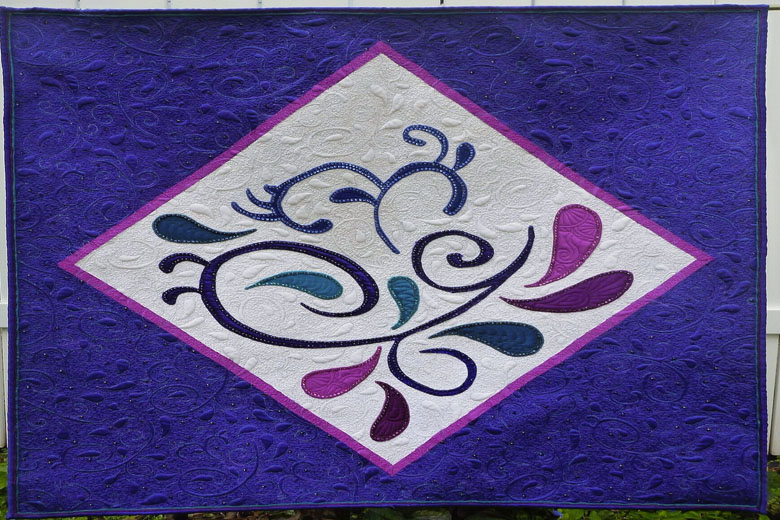 Applique is something that is used for the decoration of kids' apparels; it's just like a device that is applied on different kind of materials to give them attractive and unique look. This term is taken from the French language and if we want to see its literal meaning that is "applied" or anything "that is used for applying". Applique is a kind of pattern that is used both on garments and products; it has been used from the era when sewing invented. People love to wear applique design clothes, earlier applique was done with the help of hand but now in modern era applique work is being done through applique machines. This advanced technology is helping people in making a number of various designs on the wears of their kids. Even the brands are also using these to add something new in the kids apparels.
Here we are going to discuss the machine applique designs that will be helpful to give an attractive look to your kid's apparels. These designs will help you in making better wears for your kids that will catch the eye of everyone. Now make your kid look beautiful in the clothes by designing thme in following ways. But before going to discuss applique design it's very important thing to have a look on fabric that might be used in making applique designs. There are some notable fabrics that you guys used while making applique designs:
Pattern print can be used as a fabric to achieve any specific look that will give your applique design more eye-catching look. Try the pattern print with more than one design and you will really love it if you achieve the right combination.
Animal print fabrics can also be used for machine applique design to give your apparel designer look. However, you need to be careful in your choice and you should pick the right animal for the wear.
Satin is a kind of fabric that is highly recommended for the women because this type of fabric is light in weight.
To give a soft look you have to go with felt fabric, these are so soft and used both for high and large sizes appliques.
If you are searching for the fabric that can be easily dyed then go for jersey knit fabric, this kind of fabric works on both heavy and light weight apparels and give your apparels versatile look.
Last but not the least is the polyester twill fabric that is durable and long lasting and available in almost 80 colors.
After knowing about the fabrics that might we used for machine applique design, it's time to discuss the design that once may choose to give their kids apparel attractive look.
Gingerbread girl design: This is the very unique and simple machine applique design that is specially created for your baby girl apparels, this design comes with different sizes that include 4x4 with 6,430 stitches, 5x7 with 11,688 stitches, 6x10 with 14,268 stitches and 9x9 with 14,782 stitches. You can choose according to your requirement.
Frozen queen design:It will helpful to give your baby girl more girly look with frozen queen applique design, this design is so charming and fascinating that kids want to wear always.
Winnie the Pooh design: Now some designs for the baby boy and Winnie the Pooh is considered one of them that is recommended for applique designs. It is among the all time favorite characters and it looks pretty cute on the shirt of a baby boy.
Minion design: Minions are the most favorites friend of kids nowadays, kids love minions and it's the best idea to use them as anapplique design both for baby girl and boy. These are among the characters that are on peak these days. People are really loving the minions right now and not only for the kids but it is also considered for the adults.
So these are some machine applique designs that will be helpful to give an attractive look to your kid's apparels.